God has had His hand firmly on Camp Albemarle. On their way to visit a potential site for a camp near Wilmington, a group from the Albemarle Presbytery experienced car trouble while traveling on State Road 24 near Newport. While the men repaired the car, the women decided to take a walk to see Bogue Sound. While near the water, they encountered the property owner, who, on discovering their mission, suggested that they purchase her property for their camp! After some negotiation – the property owner wanted $67,000 and the Presbytery only wanted to pay $66,000 (the owner finally made a $1,000 donation to the Presbytery so they could pay her asking price) – the property was purchased, and Camp Albemarle came into being!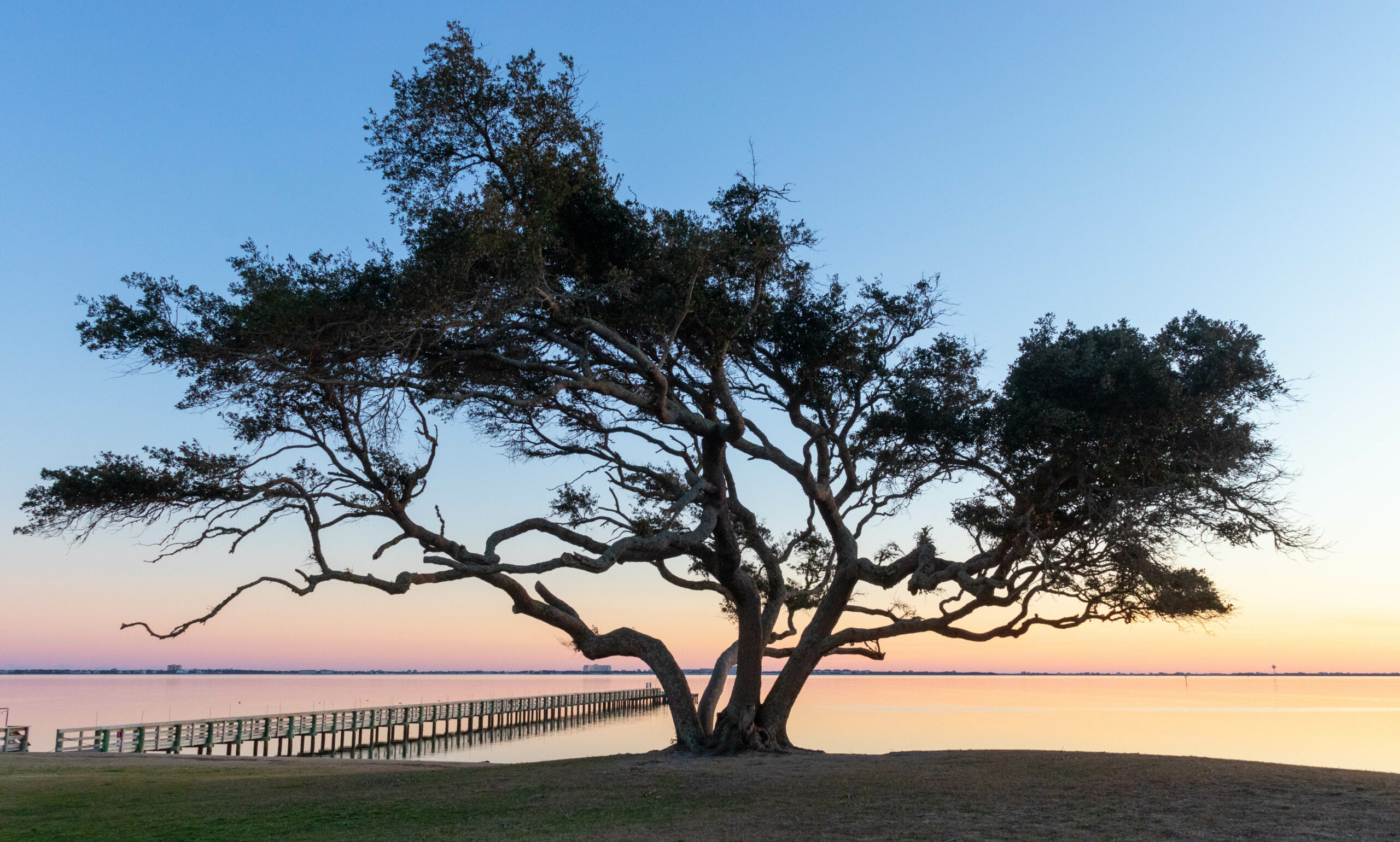 Today, Camp Albemarle is much more than a summer camp.  While summer provides us with tremendous opportunities to minister to children and will always be a vital part of our programming, we have followed God's calling to be intentional in serving our local community throughout the year.  As a result, Camp Albemarle has grown into a year-round center for education, recreation and spiritual growth.
Summer!
Campers at Camp Albemarle spend their days sailing, swimming, tree climbing, creating masterpieces in creative arts, learning about God's amazing world and much, much more! Special learning opportunities exist for campers wanting to sail, horseback riding, learn campcraft skills, and leadership skills.  Sessions include day camps and residential camps and run from 3 to 10 days in length.  We have programs for children from Preschool through Senior High!
Check out the Summer Camp Ministries page for more information.
The Nature School at Camp Albemarle!
In the fall of 2016, Camp Albemarle opened the doors of The Preschool at Camp Albemarle.  22 students and 2 staff took advantage of our 29 acres to learn. play and work together, and we hope fall in love with God and with learning! Today, over 135 children are enrolled in The Nature School.  In addition to preschool, the Nature School is a non-public school that provides opportunities for children in kindergarten through 4th grade to participate in a unique leaning experience, almost exclusively in the out-of-doors.  Students explore, problem solve, learn and play together in this special community that also focuses on faith.
Check out The Nature School Page for more information.
Alby After School!
In the fall of 2020, Camp Albemarle offered an "Outdoor Learning Community".  Schools in the area had chosen to offer a blend of in person and virtual learning, leaving many parents scrambling to find safe educational opportunities and safe childcare opportunities on the virtual learning days.   As schools returned to full-time in person education, parents still needed safe after school care for their children and Alby After School came into existence! The days are filled with activity and opportunities for children to learn to work together.  Each day also has a devotional time and a sharing time for children.
Check out the Alby Afterschool page for more information.
Contact us today to learn more about all of the activities available at Camp Albemarle!  As a ministry, we work hard to make certain that all of our programs are affordable and that no child is denied an experience at camp because of financial need.  This year, we will award over $100,000 in camperships, scholarships and discounts.  Please consider supporting us financially so that we can keep our promises to our families and the almost 1500 children who come to Camp Albemarle each year.